Change a Life and Become a Tutor!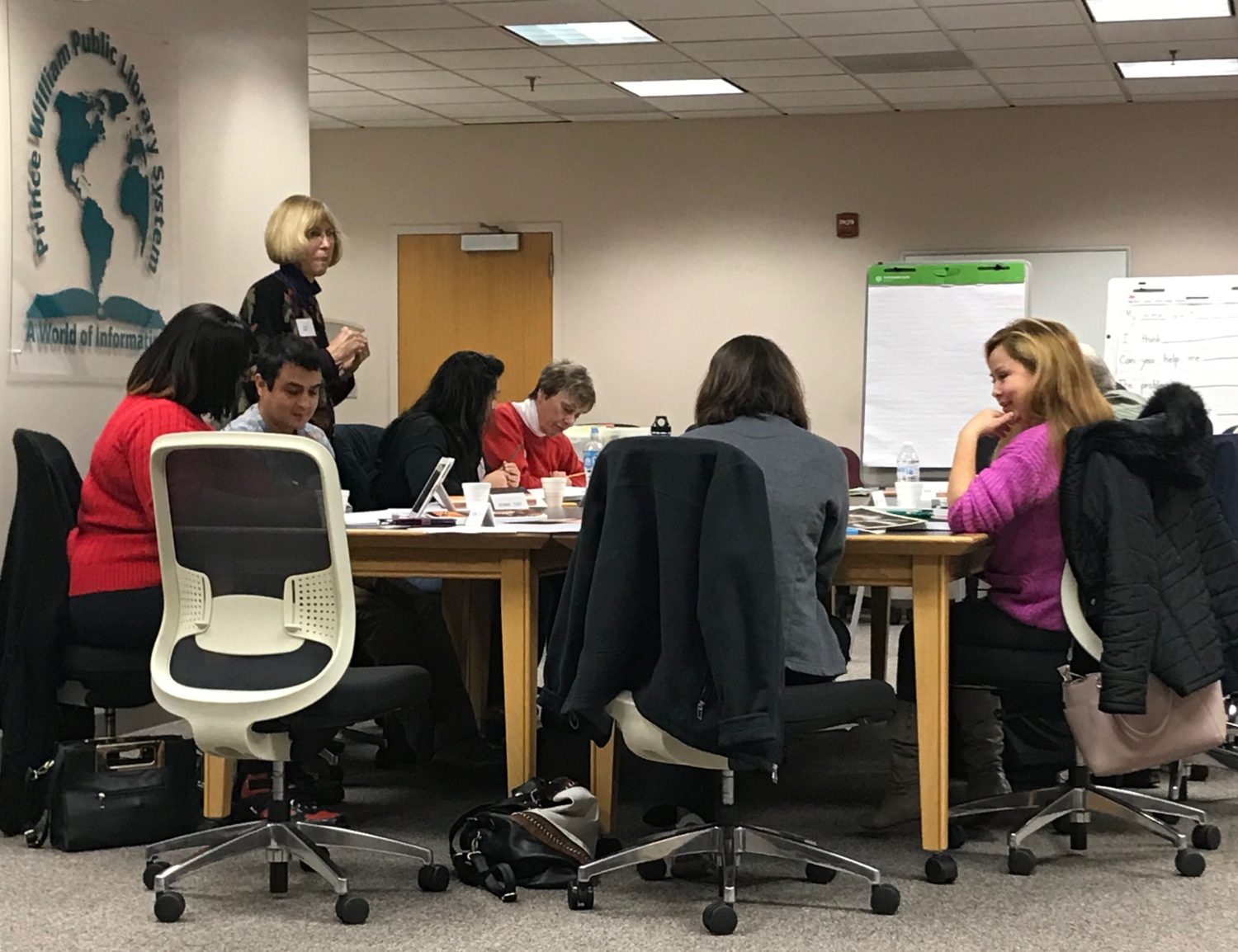 Would you like to become a volunteer literacy tutor and help an adult in your community learn to read?
LVA-PW is an award winning adult literacy organization proudly serving Prince William County residents for 30 years. As the largest adult literacy non-profit in the county, our organization offers tuition-free tutoring to adults who seek to improve their literacy skills with classroom and individual tutoring opportunities. If you would like to become a volunteer tutor, and make a difference in our community, you must attend both training days of a Tutor Training Workshop session to become a certified literacy tutor.
New Online Tutor Training Workshop – Sign Up Today!
Next Tutor Training Workshop Dates:
Saturday, January 29, 2022 (8:30 am – 12:30 pm)
AND Saturday, February 12, 2022 (8:30 am – 12:30 pm)
Both Days Are Required
For more information, please call our office: (703) 670-5702
Get Involved!
Aside from tutoring LVA-PW has other opportunities available for community members to get involved!
Community support is vital to the success of LVA-PW and to the success of our learners. Sharing the gift of reading – give of your time and join our LVA-PW Board of Directors, make a donation to LVA-PW, or become an LVA-PW volunteer and organize a fundraising or community awareness event.
Please call (703) 670-5702 to get started!
Donate Today!
Interested in donating to LVA-PW? Donate Here