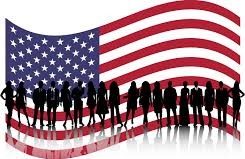 We will be offering a NEW class for students who want to learn more about U.S. civics, culture, government, and customs: Civics – Culture – Government Class.
The class will be held on Monday evenings from 6:00 p.m. – 7:30 p.m., beginning in September.
Registration is required, class size is limited.
For more information call 703-670-5702 or stop by the office, to sign up today!